Earlier in the week, I kicked off week one of getting your home organized from top to bottom by showing you how to organize the linen closet. Today I am sharing 5 inspiring (and organized) linen closets and talking about what makes each of them work.
1. Appropriately sized bins and baskets.
2. A label for everything.
3. Towels & Blankets neatly folded to fit on each shelf.
4. Sheet sets tucked neatly into correlating pillow cases.
5. Pull out bins for hidden storage and easy access to essentials.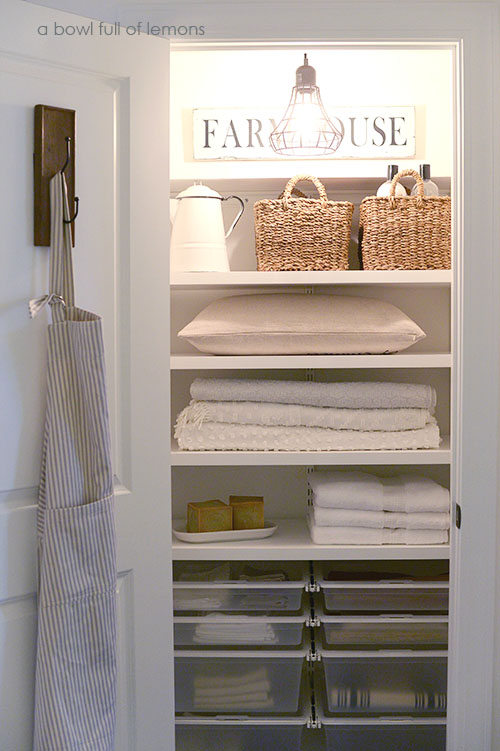 What organizing tricks do you use to organize your linen closet? I'd love to hear from you! And, if you like what you see, please share it with your friends.